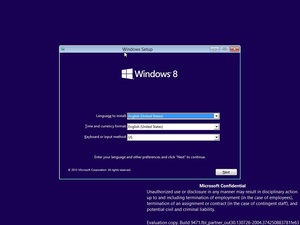 According to sources,
Microsoft
will release the final version of Windows 8.1 to the public in October.
The company
is said
to be testing near-
RTM
versions of the operating system and in fact, many of the newer builds have leaked recently. Those builds, however, remain quite buggy.
Partners and OEMs will receive the RTM later this month, and the delay until October will give them enough time to work on drivers and testing compatibility with existing and new systems.
The highly-anticipated update to the operating system is said to also be launching alongside new 7 and 8-inch tablets