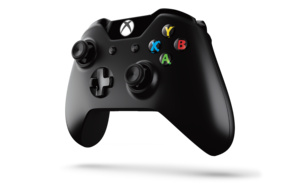 Microsoft has revealed that its new Xbox One controller will be compatible PC games in 2014.
Penny Arcade Report
asked a Microsoft spokesman to comment on whether the Xbox One controller will be able to play games that the Xbox 360 controller works with on PC.
The Microsoft spokesperson said:
"There is also some work that we need to do to make sure that existing PC games that support the Xbox 360 controller, will work with the Xbox One controller. While it seems trivial, it's actually quite a bit of dedicated work for all that to be seamless for the user. We know people want to use the Xbox One controller on their PC, and we do too – we expect to have the functionality available in 2014."
Being able to use the controller with existing games would be useful for anyone planning on buying an Xbox One.