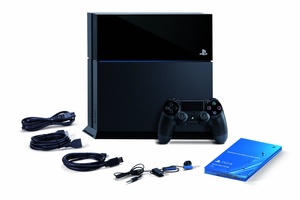 Sony
has announced the release date for the PlayStation 4 across the globe.
In the U.S. and Canada, the $399 console will go on sale November 15th, with Latin America and Europe getting the console two weeks later the 29th.
The company will launch in 32 nations before the holiday season, and the company confirmed it already has 1 million pre-orders for the console.
Countries
seeing the console
on the 29th are Australia, Austria, Belgium, Denmark, Finland, France, Germany, Ireland, Italy, Luxembourg, Netherlands, New Zealand, Norway, Poland, Portugal, Russia, Spain, Sweden, Switzerland, the United Kingdom, Argentina, Brazil, Chile, Colombia, Costa Rica, El Salvador, Guatemala, Mexico, Panama and Peru.
Sony says 15 titles will launch with the console (physical and digital), with another 18 to be available by the end of the year. In total, the company says 180 games are in development for the PS4.