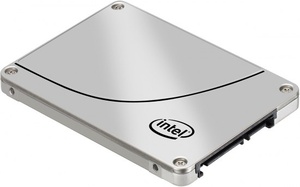 Intel
has confirmed that it will demo how to overclock your solid-state drives (SSDs) at next month's Intel Developer Forum.
At the event, the company will show off how to overclock high-end Intel Core gaming processors such as the Core i7-4000-series "Ivy Bridge-E" as well as revealing for the first time how to overclock their Intel SSDs.
A few examples of what can be done to SSDs include increasing the clock-rate of SSD controllers and the data rates of NAND flash memory.
Xbit
notes that "modern SSDs are so fast that the bottleneck is not their read, write speeds or IOPS performance, but the Serial ATA-6Gb/s interface itself. Boosting the interface will most likely result in considerably lower reliability."
That being said, overclocking SSDs likely will not make sense until next year's SSD chips come with
SATA
Express interfaces.