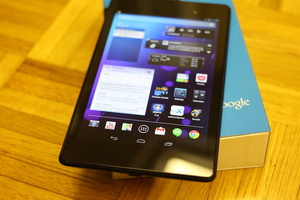 As promised, the new Google Nexus 7 FHD is now available outside of North America.
The tablet is now available in the UK, France, Germany, Japan and Spain. Australia, India, and South Korea will be getting the device in the very near future.
In the UK, pricing starts at £199, €229 for the rest of Europe, and 27,800 yen (about $290) in Japan.
This compares to $229 starting price in the U.S., exclusive of sales tax.
Read our review of the tablet, here:
Nexus 7 FHD