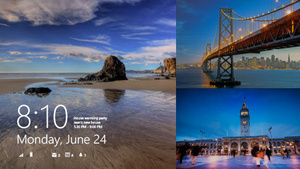 Microsoft has confirmed that it has completed Windows 8.1 and is releasing it to manufacturing (RTM), but MSDN and Technet subscribers must wait in line with everyone else.
There were hopes that Microsoft would provide Windows 8.1 to MSDN and Technet subscribers before the general October 18 release, but Microsoft has poured cold water on those hopes. According to
The Verge
, Microsoft is using the intervening time to add some finishing touches.
It also plans to address additional bugs and features with quick fix patches over the coming weeks before general release.
Windows 8.1 makes piles of changes to the Windows 8 user interface, largely due to negative feedback from customers who upgraded or bought a new PC/Tablet running the operating system.