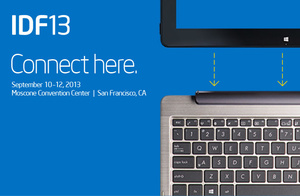 Newly hired
Intel
CEO Bryan Krzanich spoke today during the company's Intel Developer Forum, telling observers that there will be tablets available "at price points below $100" during this holiday season.
The exec had previously said touchscreen laptops with new Haswell processors could fall to under $200 this year, but prices under $100 have traditionally led consumers to impulse purchases. The price point would also match those of high-end e-readers.
Of course, Krzanich
would not comment
on the quality or the capabilities of the cheap tablets but it could help Intel gain some more share in the market dominated by rival ARM-based processors.
Intel can support both Windows 8 and
Android
with their latest Atom line.