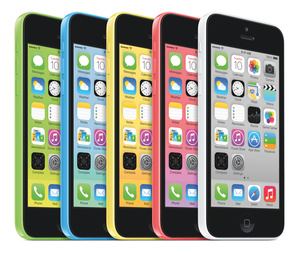 Just days after
Apple
unveiled their two new devices, Walmart has already dropped the price on the iPhone 5C and 5S.
With a two-year contract,
the devices will sell for $79 or $189
, respectively, for the 16GB models. Apple sells the 5C for $99 and the 5S for $199.
Pre-orders begin on Friday and the devices will go on sale next week, on September 20.
Walmart says if you wait until the 21st, you can use the company's new trade-in program to save some money while exchanging your existing smartphone.
The
iPhone 5
will also drop to $79, while the
iPhone 4S
has dropped to 97 cents with contract.