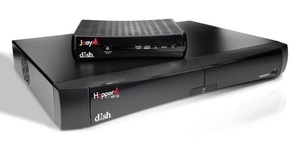 Dish Network has struck another victory as a NY judge has ruled to not issue a preliminary injunction against the company's 'Hopper' technology, a set-top
DVR
that allows for ad-skipping.
The hardware will remain legal in New York now, against the wishes of ABC, which had requested the injunction.
Besides ABC, CBS and other companies have all separately sued Dish over the Hopper and its native software, the AutoHop.
The decision marks the second victory for the company, as a judge in California made a similar ruling in July in a case brought by News Corp. (Fox).
ABC was understandably
not happy
:
"Today's ruling is only a preliminary decision and the first step in the judicial process. We continue to firmly believe that Dish's AutoHop and PrimeTime Anytime services breach our retransmission consent agreement with Dish, infringe upon ABC's copyrights, and unfairly compete with the authorized on-demand and commercial-free options currently offered by ABC and its licensees."