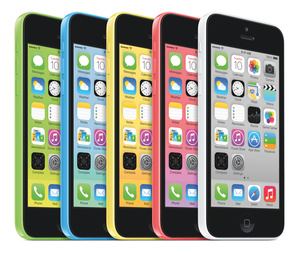 Apple
recently revealed that 9 million new iPhone 5S and 5C were sold over launch weekend, beating out last year's
iPhone 5
launch which saw 5 million units sold.
It appears, probably to Apple's delight, that the high-end 5S is clearly outpacing its cheaper plastic brother around the globe.
Analytics firm Localytics
says
that for every iPhone 5C being activated in the U.S., there are 3.4 iPhone 5S units doing the same. In Japan, that factor is 3.7x, and there are similar figures in other nations.
The 5C is still widely available (with one day shipping time from the Apple online store), while the 5S has a shipping date of October, at the earliest.
So far, the 5C, which lacks 64-bit processing and the new fingerprint scanning Touch ID but has colorful varieties, seems to be a flop (by Apple standards) but it may also be too early to tell given that there is still stock of the iPhone 5 out there.