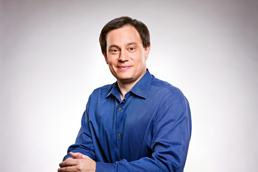 An NVIDIA executive has insisted that games consoles cannot keep up with PCs for performance any longer.
Tony Tamasi
, senior vice president of content and technology at
NVIDIA
, said that the company spends around $1.5 billion every year in R&D related to graphics, which totals more than $10 billion in the average console life-cycle. Marketers of video games consoles, like Sony and Microsoft, just can't afford that kind of investment.
Outside of that R&D advantage, there are other reasons why consoles j
ust can't keep up anymore
.
"I'll tell you why. In the past, certainly with the first PlayStation and PS2, in that era there weren't really good graphics on the PC. Around the time of the PS2 is when 3D really started coming to the PC, but before that time 3D was the domain of Silicon Graphics and other 3D workstations. Sony, Sega, or Nintendo could invest in bringing 3D graphics to a consumer platform. In fact, the PS2 was faster than a PC,"
he said in an interview with PC PowerPlay.
By the release of the PS3 and Xbox 360, the consoles were on par with PCs, he said, but even by that time, all of the graphics innovations were coming from PC graphics companies.
Another major factor is the power requirements.
"The most efficient architectures are from Nvidia and AMD, and you're not going to get anything that is significantly more power efficient in a console, as it's using the same core technology,"
Tamasi said.
"Yet the consoles have power budgets of only 200 or 300 Watts, so they can put them in the living room, using small fans for cooling, yet run quietly and cool. And that's always going to be less capable than a PC, where we spend 250W just on the GPU. There's no way a 200W Xbox is going to be beat a 1000W PC."
On the PS4 and Xbox One, Tamasi said that while it might be possible for either console to do what a powerful PC can do now, it simple won't last very long.
Read the full interview:
PC PowerPlay