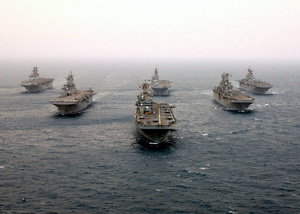 U.S. officials have said this week that Iran hacked or attempted to hack into unclassified Navy computers repeatedly over the past few weeks.
The officials say the attacks were brought by hackers working for the government or by groups approved by Iranian officials.

Government officials says the most recent incident was for the week starting September 15th, before a security update was put in place.

To date, Iranian-backed hacking groups have targeted U.S. banks and computer networks running energy companies. Attacking the military directly would be an escalation in the cyberwar. In the most recent case, the attackers "penetrated an unclassified computer network that is used for email and the service's internal intranet," officials added.

Fortunately, the officials said they believed that no information of significant value was stolen.

"We take these attempts seriously and work to learn lessons from every one of them," a department spokesman said.