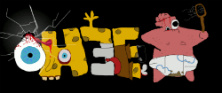 The popular
torrent
tracker
H33t.eu has gone dark.
Once a very popular site, the original H33t was taken down after court orders were obtained by Universal Music Group for copyright infringement.
In fact, H33t.com's nameservers were completely wiped from the domain records of its domain registrar Key-Systems, says
TF
.
The nameservers for the .EU doimain have been deleted, as well, and the site remains down.
A few commenters on the original source have found ways to access the files,
but they require a workaround
.