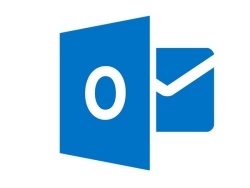 Clearly not seeing the backlash that was brought upon Yahoo when they began doing the same,
Microsoft
has begun recycling older, inactive Live, Outlook and Hotmail email accounts.
Perhaps worse, the company has not mentioned such practices in their service agreements although it does read that you must log in "periodically, at a minimum of every 270 days, to keep the Microsoft branded services portion of the services active" otherwise your "access may be canceled."
Following reports that it has begun recycling emails, Microsoft confirmed that is the new policy.
"The email account is automatically queued for deletion from our servers. Then, after a total of 360 days, the email account name is made available again,"
says
the software giant.
Yahoo was criticized for a similar move, as many new users still received emails that were addressed to the old user of the account, including sensitive information from Web services.
Google, owner of the second most popular email service on the Web, Gmail, says they will never recycle inactive or deleted accounts:
"Once you delete your Gmail address, you won't be able to use that same username (username@gmail.com) in the future."