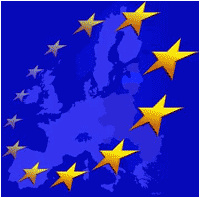 Telecom firms in the European Union are asking the European Commission to reconsider plans to reform the sector across the 28-nation bloc.
Neelie Kros, European Commission for digital agenda, is championing reforms aimed at bringing the level of cellular and broadband services in the EU up to that of global competitors, like the United States. As things stand, in the single European market there are more or less 28 separate telecommunications markets.
The reforms are a mixed bag for telecoms operators. On one hand, they seek to end potentially lucrative charges in the European Union, such as roaming fees charges to EU citizens travelling across borders. On the other hand, the reforms will remove regulatory red tape making cross-border business in the EU easier, as well as harmonising the sales of mobile spectrum throughout the entire bloc.
However, telecoms operators believe that killing off roaming fees - while extremely popular with citizens of EU member states - will deprive operators of revenue that they need to modernise networks.
Additionally, they favor more consolidation in the European market as a way to return to growth. Neelie Kroes is probably not opposed to consolidation in the sector, but EU competition regulators are concerned that less carriers in the EU will reduce competition and result in higher costs to the consumer.
"We need new rules on competition and antitrust ... and there should be complete deregulation in markets that are already competitive,"
Timotheus Hoettges, CFO of Deutsche Telekom, said,
reports the Reuters news agency
.
Either way, Kroes' plans were always going to be controversial, and all EU members will debate the reform plans at an EU summit this month.