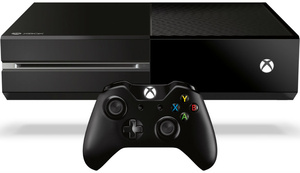 Despite a Microsoft rep indicating that the Xbox One console will record all achievements automatically, that won't be the case.
An Xbox Australia representative had said that the new generation Xbox console would automatically record the moment a player unlocks all achievements, but that has been denied by Microsoft director of product planning
Albert Penello
.
"It won't be automatic for every Achievement. It's a feature that developers can unlock for achievements, OR, for instance, have hidden in the game for doing something cool or discovering something hidden,"
Penello said on
NeoGaf
.
"Basically, we allow developers access to Game DVR and they can put conditions on an automatic recording. But not every Achievement will automatically be recorded."
The Xbox One Game DVR feature will record footage of the game in the background, which players can later share Online. At launch, sharing will be
limited to uploading to Xbox Live
, but support for social services like Facebook will come after.