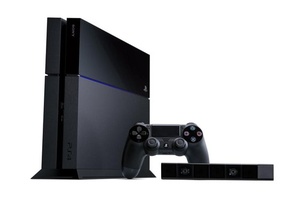 Sony planned to release the PlayStation 4 (PS4) console bundled with the PlayStation camera, and may yet still offer such a bundle.
President of Sony Computer Entrainment,
Andrew House
, said that the original consideration was to bundle a camera with the PS4 by default, but that the company just couldn't reach the magic price point of $400 and made a marketing decision to axe it.
"Certainly for the earlier part of the lifecycle, the vast majority of the audience that we speak to tells us that their primary wish is for the full controller interface and there's not necessarily a huge emphasis being placed on camera interaction,"
he told
Business Spectator
.
The magic price touted by Sony was always to be $200 less than the PlayStation 3 (PS3) was at launch in 2006, when it debuted for $600.
Microsoft made the decision to bundle
Kinect
with every
Xbox One
console, which added $100 to the price at launch.
House did indicate however that Sony may bundle the camera as standard at a later date.