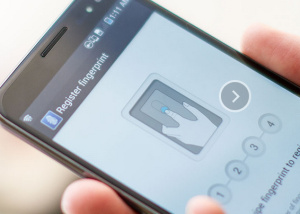 Early this morning, a press release was distributed announcing Samsung's acquisition of Swedish fingerprint biometrics company Fingerprint Cards.
Both companies have since denied the report, but official news outlets like Business Wire are still hosting the release.
Fingerprint Card's Swedish customer operative, Helén Rigamonti
responded to inquiries
, stating that
"we are looking into our procedures, but we followed all of our security procedures and we can't exactly tell you what happened as of now."
The acquisition would have made sense for
Samsung
, as its only real rival,
Apple
, recently unveiled the Touch ID fingerprint sensor for the iPhone 5S.