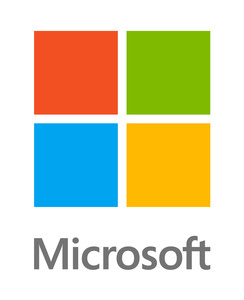 Soon to be overshadowed by Apple's new tablets,
Microsoft
has made their Surface 2 and Surface Pro 2 tablets available.
The tablets are on sale at Microsoft retail stores, www.MicrosoftStore.com, and a handful of retailers in 21 initial markets.
Microsoft says if you pre-ordered, you should be receiving your tablet within 24 hours.
Surface Pro 2
The Pro 2, which comes with the full version of Windows including legacy app support for hundreds of thousands of your favorite applications, has seen its share of hardware updates, as well.
For the display, it remains a 10.6-inch panel with
1080p
resolution
, but Microsoft says the tablet has 50 percent better color accuracy and better graphics performance.
Under the hood is a 1.6GHz Core i5 Haswell processor which will give users 75 percent better battery life than the previous model, a huge boost. When added to the Power Cover (check our other post), the tablet will have over 300 percent better battery life than the first-generation model. For connectivity, the device has three USB 2 ports, a single USB 3 port, mini
DisplayPort
and
Ethernet
. There is an included stylus, as well.
The kickstand, which proved to be too feeble in most situations, has been updated to address the angle issues.
Using an external Microsoft dock, the Pro 2 can output to 3,840 x 2,160 resolutions on external displays and is fully capable of editing 6K video.
The base model (64GB/Wi-Fi/4GB
RAM
) starts at $899.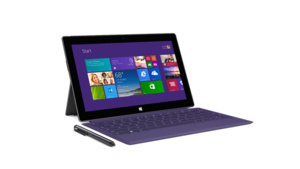 Surface 2
Surface 2, which comes on the heels of a huge writedown due to excess Surface RT units, is vastly improved from its predecessor.
The tablet will now feature a 1080p ClearType display, a Nvidia Tegra 4 quad-core processor (with 'dramatically' increased CPU speed, 25 percent better battery life, a
USB 3.0
port and improved bus speeds for the memory and Wi-Fi. Additionally, it is lighter and thinner and built from two pieces of magnesium, as opposed to three.
Microsoft says the tablet should run 300 percent faster than the RT, which was generally panned by critics and consumers alike for its lackluster performance.
Finally, Microsoft also says it improved the camera sensor to manage the light better when using
Skype
or other webcam videos. Surface buyers will also receive 200GB of free SkyDrive storage, for two years, and a year of free international calling and Skype hotspot access. The base product (with 32GB) will sell for $449.