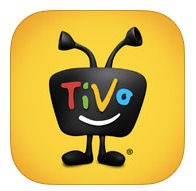 Users of TiVo's Roamio Plus and Roamio Pro boxes can now stream recorded content remotely to their iPhones or iPads, as long as there is a Wi-Fi connection available,
Apps for Android will be coming later on, while the iOS apps will also have to be tweaked to allow streaming over LTE networks.
For now, if Wi-Fi is available remotely then the updated TiVo app can stream live or recorded content from the Roamio Plus or Roamio Pro boxes. Content can also be downloaded locally to the device, though this is probably subject to content owner restrictions.
"Until now, your shows have been locked up in your set top box at home,"
said
Jim Denney
, Vice President of Product Marketing at
TiVo
.
"Now with a TiVo Roamio DVR, whether it's a hotel in Denmark, the waiting room at the dentist office, when you're stuck at the airport, or at the gym, out-of-home streaming gives you the level of choice, control and freedom that consumers have come to expect from TiVo."
(via:
Engadget
)