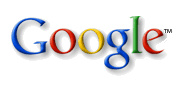 Google will crack down on third-party apps that make use of Google Voice, it has been announced.
Developers of such apps have six months to transition users away from Google Voice by May 15, 2014. The announcement was made by Google's Nikhyl Singhal on Google+.

"We want to make Google Voice as secure as possible. There are a few third-party applications that provide calling and SMS services by making unauthorized use of Google Voice. These apps violate our Terms of Service and pose a threat to your security, so we're notifying these app developers that they must stop making unauthorized use of Google Voice to run their services and transition users by May 15, 2014," Singhal wrote.

He also revealed that a new version of Google+ Hangouts for Android would be released supporting SMS and MMS messages. Unfortunately, today's update does not work with Google Voice numbers unless you've enabled Google Voice on your Sprint phone.

"But rest assured, we're working to support SMS messages for all Google Voice phone numbers by early next year. And don't worry, your Voice number will go unchanged," Singhal wrote.