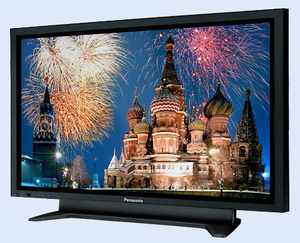 This may be the final nail in the coffin of
plasma display
televisions.
Following
Pioneer
exiting the market earlier this year,
Panasonic
had confirmed today that they will be exiting the plasma TV market, ending production in December and all related operations by March of next year.
Two of Panasonic's three factories have already ceased production of new plasma displays, and the third will conclude by the end of next month. Last April, the company ceased all research and development on future plasma tech.
Panasonic says
that "rapid, drastic changes in the business environment" (including price pressure from cheaper
LCD TVs
) forced their hand and the end of the plasma.
The company will move future R&D to OLED as Panasonic sees the tech as "one of the key future products" for the industry.