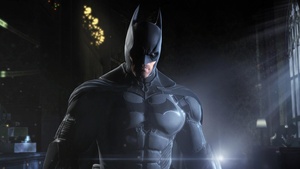 Warner Bros. has apologized to gamers for a range of bugs affecting the Batman: Arkham Origins title across platforms.
Within the next week it promised to issue a patch that will address this range of issues. In particular, players have complained that sometimes they are unable to continue the Story Mode of Arkham Origins from the Main Menu of the game.
Others also said that the
"FreeFlow Focus mode"
was not unlocking upon reaching
"Shadow Vigilante"
rank 3, and of course the good old "infinite falling" and falling out of the world bug is back with Arkham Origins. A fix for that bug in particular will
push you back to your previous save
.
Xbox 360 gamers might have to wait a while for other annoyances to be fixed though, including corrupted saves and ongoing crashes/freezing on the platform. As a temporary workaround for story mode, Warner suggests you disconnect the Xbox 360 from the Internet.