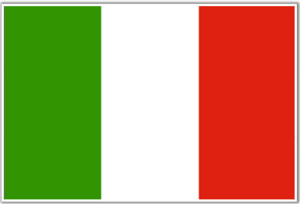 Elements of the Italian government support measures that would boost tax revenue from Google, Yahoo, Amazon and other major web giants.
Instead of simply taxing the companies directly, a bill has been tabled that oblige companies that advertise and sell online in Italy to do so only through agencies that have a tax presence in the country. The extra revenue to such agency would translate to extra tax to the government. The plan is to
raise €1 billion in additional revenue
.
The bill was drafted by lower house budget committee Chairman Francesco Boccia, who said it was unacceptable that online companies pay tax abroad on revenue from sales they makes in Italy.
"We shouldn't be trying to raise resources by hiking taxes on fuel, cigarettes or small retailers while our online purchases are raising the profits of companies that have no interest in developing our economy,"
Boccia said on his website.
Opponents of the proposal have gone as far as to say it is based on wishful thinking that lacks knowledge of how Internet commerce and advertising work.
The Italian government is far from the only one complaining about the level of tax revenue from multinationals however, who are very skilled at paying as low overall tax as possible.