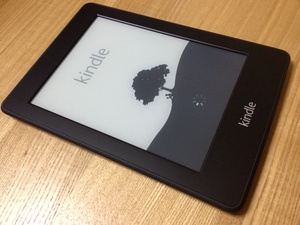 Amazon is looking to greatly expand its Kindle retail availability, by offering the e-reader to indie bookstores at a discount.
Dubbed 'Amazon Source,' the program lets local small businesses purchase the hardware, as well as accessories for resale at a slightly discounted rate. Additionally, Amazon will also give 10 percent of all ebook sales made by a consumer to the retailer where that Kindle was originally purchased.
The incentive runs for two years from original purchase date.
"We believe that retailers, online or offline, small or large, should be striving to offer customers what they want--and many customers want to read both digital and print books,"
said
Russ Grandinetti, Vice President, Amazon Kindle.
"For many years, bookstores have successfully sold print books on Amazon--now Amazon Source extends this opportunity to digital. With Amazon Source, customers don't have to choose between e-books and their favorite neighborhood bookstore--they can have both."
Finally, Amazon says retailers can get an ever bigger discount on the hardware if they choose to opt-out of the 10% deal.