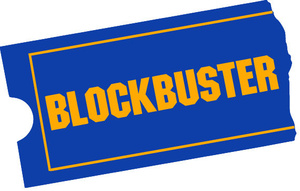 Dish Network has announced that all Blockbuster retail stores are to close by January 2014, and the Blockbuster By Mail service is being axed too.
After rescuing Blockbuster in 2011 by buying it for $320 million, Dish has found itself closing store after store and laying off employees. At this point, there are only around 300 Blockbuster stores left in the United States, but they too will close down by January.

"This is not an easy decision, yet consumer demand is clearly moving to digital distribution of video entertainment," said Joseph P. Clayton, DISH president and chief executive officer.

"Despite our closing of the physical distribution elements of the business, we continue to see value in the Blockbuster brand, and we expect to leverage that brand as we continue to expand our digital offerings."

Additionally, the Blockbuster By Mail service that originally was setup to challenge Netflix' DVD mail service will cease operations mid-December.

The Blockbuster brand will live on however with Dish retaining its licensing rights. The Blockbuster @Home service will continue to be offered to Dish subscribers.