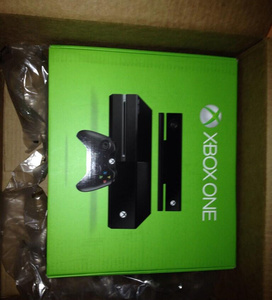 Target has admitted that one of its distribution centers shipped Xbox One consoles to a small number of customers ahead of the its November 22 launch.
Over the past couple of days it became clear that Xbox One consoles had made their way into the hands of some people who pre-ordered them. A couple of them have been removed from eBay, after sellers listed them for a considerable write-up of their $500 value.
Target has admitted that the mistake was made by one of its distribution centers. Basically, Target had restricted the shipping of Day One edition Xbox One consoles until November 22, but didn't have such a restriction on the standard edition consoles which arrived later.
Most distribution centers realized the mistake in time and kept their stock in place, but apparently one jumped the gun and shipped to a small number of people.
"Due to a systems error, Target shipped a small number of video game consoles prior to the street date,"
a Target spokesperson said in
a statement to Kotaku
.
"The vast majority of video game preorders are slated to arrive on the street date."
Kotaku is citing a retail source as saying that about 150 of the consoles were accidentally shipped from a single distribution center, but couldn't confirm the number with Target.