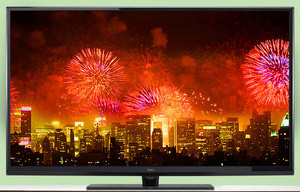 Seiki is once again offering a relatively low cost 4K UltraHD TV - this time through Sears for $1,500.
The Seiki
SE55UY04
is a 55-inch 4K UltraHD LED television for just $1,500, quite a lot cheaper than the competition on the market. It's not the first time Seiki turned heads with the cost of its 4K line-up, previously unveiling a 39-inch 4K TV for just $700.
The TV stats show a refresh rate of 120Hz for 1080p (30Hz for 4K), with image brightness of 320 - 400 cd/m2. It featues 2 USB inputs.
There's not much 4K content around but some manufacturers, like Sony, do have 4K products on the market. It is speculated that both the Xbox One and PlayStation 4 will be updated in time to support 4K video playback too.
More Info:
Sears