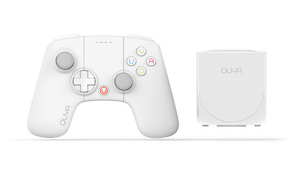 The Android-based gaming console maker Ouya has started taking pre-orders for a new 'limited edition' model of the box.
Identical to its predecessor for the most part, the new Ouya is white in color and includes double the internal storage, at 16GB instead of 8GB.
Available only in the U.S.,
the limited edition white Ouya
has a 1.7GHz quad-core Tegra 3 processor, 1GB of
RAM
, a
USB 2.0
port, a micro USB port,
HDMI
output, a wireless controller and runs on
Android
4.1
Jelly Bean
.
Ouya has increased the price to $129 for the added storage, and the console will ship to those that preorder on December 8th.