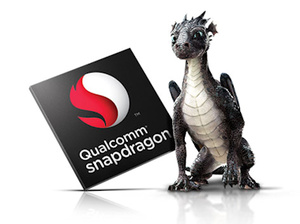 Qualcomm has unveiled its first 64-bit Snapdragon processor today, detailing the entry-level mobile chip that includes some powerful features.
The Snapdragon 410 is expected to power phones that sell for under $200, but does include 4G capabilities and much improved graphics.
One Qualcomm executive, following the release of the iPhone 5S and its 64-bit processor earlier this year, called 64-bit mobile processing a "gimmick" that provides "zero benefit" for consumers. The company backtracked on his statements within hours, but the new chip release now seem awkward given his comments.
The company says
the 410 will be available by the Q3 2013, and the full line of Snapdragon processors will be updated to 64-bit models throughout the year, as well.