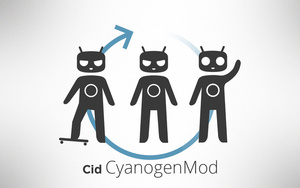 Android-based operating system maker Cyanogen LLC has added another great feature to their
CyanogenMod
software; encrypted text messaging by default.
The company joined up with open source secure texting app maker Open Whisper Systems "to integrate encryption seamlessly into a phone's
firmware
."
If you are running CyanogenMod, all texts to other CyanogenMod users will be encrypted using Open Whisper System's TextSecure technology. It doesn't matter what SMS app you use either, says the company.
"We want everyone to have access to advanced secure communication methods that are as easy and reliable to use as making a normal phone call or sending a normal text message,"
Moxie Marlinspike, co-founder of Open Whisper Systems
says
.
"The collaboration we've done with Cyanogen takes us substantially closer to our goal of completely frictionless secure communication. Users don't have to do anything special or different, it just happens."
Cyanogen says the OS is installed on up to 30 million devices, and the secure texting is part of the brand new 10.2 operating system before being rolled out to older versions.