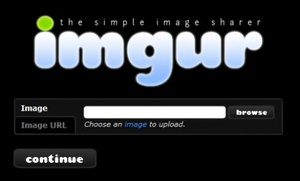 According to sources, Yahoo has been in serious discussions to acquire photo-sharing site Imgur.
Imgur was created in 2009 by a college student who was annoyed by the other photo-sharing options on the web, most of which require users to watch ads or register. The site is used by Reddit, one of the largest sites on the planet, for its community.
The photo sharing service recently surpassed 100 million users, strong growth as the site reported 30 million users at the beginning of 2012.
Imgur makes tiny revenue through ads, memberships and (more recently), sponsored images.
It is unclear
how much Yahoo CEO Marissa Mayer is willing to bid for the service
, but following a $1 billion purchase of Tumblr (which has less users and likely less revenue), the purchase price could be large. Imgur has no current financial backing.