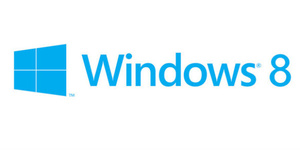 According to Paul Thurrott,
Microsoft
is planning to bring the entire Start Menu back with the next edition of Windows.
Codenamed "Threshold,"
Microsoft will supposedly
bring back the Start menu, although it may only appear as an option for those that only keep desktop mode as their default.
For Windows 8.1, Microsoft brought back the Start button itself, but it is mostly cosmetic. An entire Start Menu will be reminiscent of all Windows operating systems before the launch of Windows 8, bringing easier search, access to programs and quick start apps along with control panel and computer options.
Additionally, the new update could add the ability to run "Modern" apps on the desktop, rather than the way it is now where you can choose the Modern interface, or Desktop with Modern apps run alongside. The new update will allows Modern apps to appear as separate windows on the desktop interface.
Finally, Windows RT will be done away with, say the sources, as Microsoft moves to a more simplified version of the operating system that will work across ARM-based Windows tablets, Windows Phone 8 (or 9) and even PCs. The standard Windows will live on for the PC market with full support for legacy apps.
The next Windows is expected for February 2015.