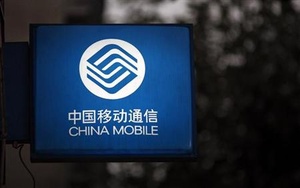 Without disclosing financials,
Apple
and China Mobile have confirmed that the iPhone is headed to the world's largest carrier.
After years of negotiations and more recently, weeks of nearly daily rumors, China Mobile's 740 million subscribers will have access to 4G-capable iPhones.
China Mobile will begin offering the 5S and 5C starting on January 17th, with pre-orders going live on Christmas.
"Apple's iPhone is very much loved by millions of customers around the world,"
China Mobile Chairman Xi Guohua said in a statement.
"We know there are many China Mobile customers and potential new customers who are anxiously awaiting the incredible combination of iPhone on China Mobile's leading network. We are delighted that iPhone on China Mobile will support our 4G/TD-LTE and 3G/TD-SCDMA networks, providing customers with high-speed mobile service."
Apple CEO Tim Cook
mirrored the thoughts
:
"China is an extremely important market for Apple and our partnership with China Mobile presents us the opportunity to bring iPhone to the customers of the world's largest network," Cook said. "iPhone customers in China are an enthusiastic and rapidly growing group, and we can't think of a better way to welcome in the Chinese New Year than getting an iPhone into the hands of every China Mobile customer who wants one."