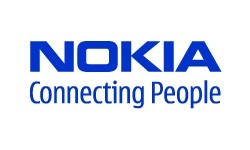 Nokia
has won an injunction against struggling smartphone maker
HTC
over patent infringement, a potentially devastating decision for HTC.
The decision affects all of HTC's
Android
devices, and means Nokia could potentially get all those devices banned in Germany.
HTC's infringing patent is related to the way a PC chooses appropriate drivers when connected via USB. To avoid a full injunction and ban on their devices, HTC will have to modify its methods or begin licensing the tech from Nokia.
Nokia
was pleased
with the decision:
"Nokia is pleased that the Regional Court in Munich, Germany has today ruled that a number of HTC products infringe Nokia's patent EP 1 246 071, which covers USB functionality in mobile phones. Today's judgment is another significant milestone in our on-going dispute with HTC, enabling Nokia to enforce an injunction against the import and sale of all infringing HTC products in Germany, as well as to obtain damages for past infringement. This patent is also already in suit against HTC in the UK.

Nokia began its actions against HTC in 2012, with the aim of ending HTC's unauthorized use of Nokia's proprietary innovations and has asserted more than 50 patents against HTC in France, Germany, Italy, Japan, the Netherlands, UK and US. During 2013, HTC has been found to infringe Nokia patents in venues including the Regional Courts in Mannheim and Munich, Germany, the UK High Court and the US International Trade Commission."