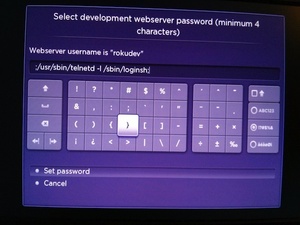 Roku set-top boxes, popular due to their small size, relatively cheap prices, and access to numerous
streaming
services like Netflix, Hulu Plus, Vudu, League Pass and many more, have been rooted, at least temporarily.
While the company is open to developers and custom channels, the hardware itself has stayed secure and locked down; at least until this week.
The GTVHacker team known for cracking the
Google TV
software
found a way to root the Roku 2 and Roku 3
and run its own commands as root. The team says they used development password field to get in.
Roku 2 boxes remain rooted even after reboots due to a modification of the initial boot loader. The Roku 3 requires the commands every boot due to having updated software. The Roku 2 will be able to run XBMC once it is ported, which the team expects will be rather soon.