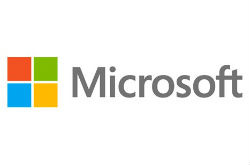 According to a report, Microsoft's upcoming 'Threshold' will be shipped as 'Windows 9' in April 2015.
That's according to
Paul Thurrott's Supersite for Windows
, which has previously disclosed information about a major revamp at Microsoft called 'Threshold'.
Microsoft is currently working on Update 1 for Windows 8.1, and on Windows Phone 8.1, but apparently is quite eager to get the
"Windows 8"
generation well and truly over. According to Thurrott, Microsoft will reveal its plans publicly for the next major Windows version (codename Threshold) at BUILD 2014 this April, which Microsoft will brand as
"Windows 9."
At BUILD, Microsoft will provide its vision for the next generation of Windows, scaling back the secrecy of the Sinofsky era. There will be no alpha builds of the operating system though as it won't even enter development until that month.
Within the next year, before BUILD 2015, Microsoft will deliver three milestones of the operating system before final release (betas, release candidate and so forth.) Threshold will reportedly fix the Metro design language used by Windows, which may include a rumored Windowed mode that works on the Destkop as well.
Unfortunately, that's about the all the detail available for now.