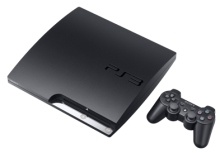 Sony
has released their latest mandatory
firmware
update for the PlayStation 3.
The update does not appear to include much more than "software stability" fixes, but as with all firmware updates it is required for online gaming and using apps like Netflix and Hulu.
Sony has
not released
a change log for the update.
Earlier in the week, Sony released another firmware update, adding headset support and the ability to mute microphone of the PlayStation Eye Camera along with the usual stability patches.