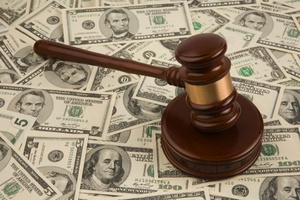 Apple
and
Samsung
have once again failed to settle on their latest patent spat, with a trial now expected to being on March 31st.
Samsung Mobile boss Shin Jong-Kyun, Apple CEO Tim Cook and other high-level executives
attended a full day mediation session
at the beginning of February, followed by follow-up calls that led to nothing.
"Notwithstanding these efforts, the mediator's settlement proposal to the parties was unsuccessful,"
read the companies' report to U.S. District Judge Lucy Koh. That said, the
"parties remain willing to work through the mediator jointly selected by the parties."
The world's largest smartphone makers have spent hundreds of millions in litigation fees since 2011 for a number of patent disputes. Apple has been the courtroom winner but it has not stopped Samsung from becoming the top phone maker in the world, with nearly 29 percent market share of the global smartphone market.