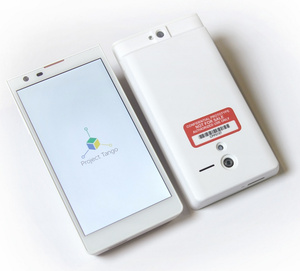 Earlier this week, we reported that Google had started Project Tango, a prototype phone with 3D sensors that can build "visual maps" of the rooms or areas you are in with advanced 3D scanning.
We now have the first 3D indoor
map
using the device, and the results are stunning.
Matterport, a software company that specializes in computer vision and perceptual computing solutions,
was already given a prototype device and used it to map some rooms
. CEO Bill Brown says 3D mapping tech has accelerated rapidly thanks to mobile devices and Google is pushing the industry significantly.
The company has been working on their own camera, which they say has better quality than that of Project Tango, but that is to be expected given that it is an early prototype.
"We're getting the same mesh quality that we're getting from our camera,"
says Brown.
"It doesn't 'look' as good, but that's just because it's a prototype."
Video of the mapping: