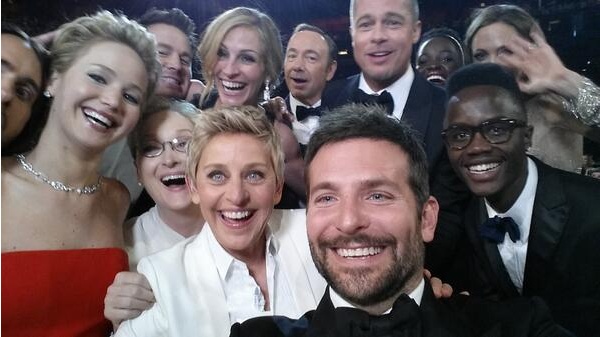 Ellen DeGeneres has managed to smash the record for Twitter retweets by a huge margin, and the photo has nearly 3 million retweets as of writing.
During the Oscars, Ellen grabbed a bunch of celebrity friends including Meryl Streep, Bradley Cooper, Brad Pitt, Julia Roberts and more and snapped a "selfie" using her Samsung-sponsored phone.
Within an hour, the photo broke the record for most retweets, and even took down Twitter for a very brief period, bringing back bad memories of Twitter's early "fail whale" days.
The previous record was President Obama's celebratory 2012 election winning tweet, at nearly 780,000.
If only Bradley's arm was longer. Best photo ever. #oscars pic.twitter.com/C9U5NOtGap

-- Ellen DeGeneres (@TheEllenShow) March 3, 2014