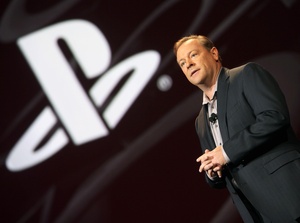 Sony
Computer Entertainment America president and CEO Jack Tretton has confirmed he will be stepping down from the position at the end of the month.
Tretton had been with Sony for almost twenty years, and Sony says the decision was reached after the two parties could not "renew their contractual relationship."
Beginning next month, Sony Network Entertainment International EVP and COO Shawn Layden will take over the position.
"Working at SCEA for the past 19 years has been the most rewarding experience of my career,"
Tretton
added
. "
I leave PlayStation in a position of considerable strength."
Sony has been in a transitional stage for the last year, as it cuts costs and changes focus.