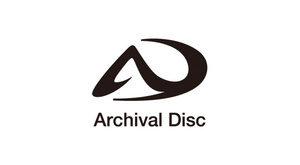 The optical disc is not dead yet.
Sony and Panasonic have unveiled their new Archival Disc format aimed at users who need long-term storage, with disc capacities ranging from 300GB to 1TB per disc.
Says
Sony:
"Optical discs have excellent properties to protect themselves against the environment, such as dust-resistance and water-resistance, and can also withstand changes in temperature and humidity when stored. They also allow inter-generational compatibility between different formats, ensuring that data can continue to be read even as formats evolve. This makes them robust media for long-term storage of content. Recognizing that optical discs will need to accommodate much larger volumes of storage going forward, particularly given the anticipated future growth in the archive market, Sony and Panasonic have been engaged in the joint development of a standard for professional-use next-generation optical discs."
The companies had originally announced the development of the discs, last summer, but have now unveiled the technology roadmap and specs, along with the new logo.
Both companies will launch systems with writing capabilities of 300GB per disc starting in the summer of 2015, with eventually capacity reaching 1TB. The discs are dual-sided and triple layer.