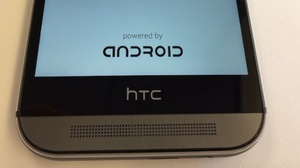 Google has updated their Google Mobile Services agreement for Android phones, adding the new mandate that each device must have a bootup logo that states "Powered by Android."
The new logo has its own guidelines, as well, and must be present for devices to keep their access to the Google Play Store and other Google services.
This new move certainly makes sense for Google. Google is a globally known household name, but not everyone knows Android is the operating system on their, for example, brand new Galaxy S device. By adding the logo during boot up, Google hopes to make the operating system more widely known, no matter who is your OEM of choice.
On new devices, like the Galaxy S5 and the all-new HTC One M8, the companies
are already using the new logo
, underneath the classic green Android robot and their own name.