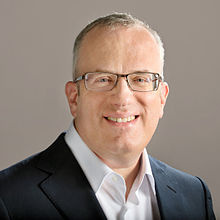 Mozilla's brand new CEO Brendan Eich, hired earlier this month, has already seen employees publicly demand his resignation.
Eich, who is one of the creators of the JavaScript language, donated money to California's Prop 8 (a proposal to ban gay marriage) in 2008, and protests over his anti-gay views have been increasing, especially since his promotion.
Several prominent employees have already called for the CEO's ouster, and three
Mozilla
board members
stepped down this week
, as well. Former CEOs Gary Kovacs and John Lilly, along with Shmoop CEO Ellen Siminoff, have all stepped down. The board members stepped down because they had been looking to bring in an outside CEO with better experience in mobile. This did not happen. Mozilla says one of the board members had decided to leave at the end of the CEO search no matter who was selected, and the other had plans to leave since January.
Mozilla has been trying to expand into mobile but the road has been slow and not fruitful to date.