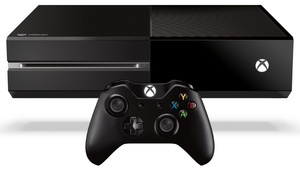 A day after
Sony
revealed that over 7 million
PlayStation 4
had been sold,
Microsoft
countered by announcing that 5 million Xbox One units have been shipped to retailers, although a good portion of those are expected to have been sold to consumers.
Says the software giant:
"We're happy to share today that more than 5 million Xbox One consoles have been sold-in to retailers since our launch. The new generation is off to a strong start, with global Xbox One sales outpacing Xbox 360 by more than 60 percent at the same point in time, a true testament to your love of console gaming. Even more important to us is how much fun you are having on Xbox One."
The company also notes that Xbox One gamers are spending an average of five hours per day on the console, totaling over one billion hours of gaming,
streaming
, and more.
For the month of March, the Xbox One saw 311,000 units sold in the U.S., and the aging Xbox 360 saw another 111,000 units sold.
Source:
Micrososft