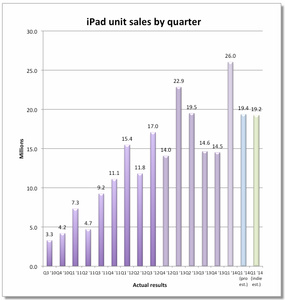 As a group, analysts appear to have called for the peak in iPad sales.
Consensus for the Q1 2014 is that iPad sales will fall year-over-year (YoY) by 0.7 percent.
Such a drop would be surprising for
Apple
, which saw over 20 percent growth in the last quarter for its refreshed iPad line.
Across the industry, the consensus is 19.3 million units sold, compared to 19.5 million YoY. Noted Apple enthusiasts Horace Dediu, Peter Misek and Gene Munster all had estimates at the high end of the range, above 21 million. Braeburn Group's Matt Lew came in with the low print at 15 million, although that is likely to get more visibility to the firm rather than a real estimation.
Unless Apple blows away these estimates, growth will have slowed significantly. Customers are likely waiting for the updated iPad Air and Mini with Retina models to be released in the Q3.
We will learn more this week following Apple's earnings report.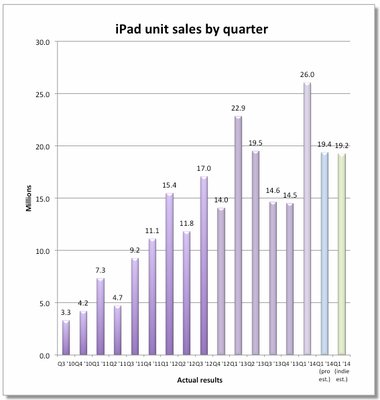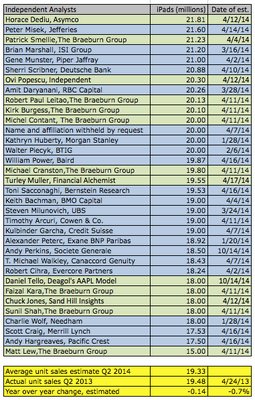 Source:
9to5Mac