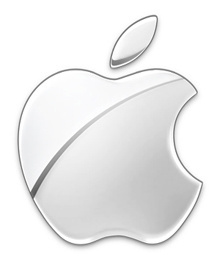 Yesterday,
Apple
reported its quarterly earnings while also announcing a stock buyback and a stock split. Investors loved the report, and the company saw its shares fly today.
However, despite the stellar report, there were a few interesting numbers on the hardware side.

iPad sales were down 16 percent year-over-year, and fell well below analyst expectations. The company sold 16.3 million iPads, which it claims was on the high-end of its internal projections, but far behind the 19.8 million expected consensus.

The company's ancient iPod line, which was not even refreshed last year, continued its quick fall to obscurity, with just 2.76 million sold during the quarter. Eventually that figure will fall to sub-1 million, and could be a minor drag on earnings.

Otherwise, the company reported massive numbers, as usual, earning $10.2 billion in profit on $45.6 billion in revenue. The company sold 43.7 million iPhones, up from 37.4 million YoY, and they sold 4.1 million Macs, up from 3.9 million YoY. Macs remain a small player in the industry but appear to at least be seeing small growth compared to declines in other PC areas. Gross margins were a ridiculous 39.3 percent, higher than expected.

"We're very proud of our quarterly results, especially our strong iPhone sales and record revenue from services," Apple CEO Tim Cook said. "We're eagerly looking forward to introducing more new products and services that only Apple could bring to market."