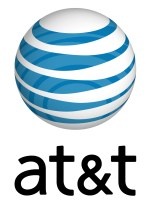 AT&T and media powerhouse the Chernin Group have invested $500 million in building a new
streaming
video service.
The venture will specifically acquire content before launching a video streaming service that could rival Netflix and Amazon. The Chernin Group will contribute their majority stake in Crunchyroll, a niche subscription VOD service, to the new venture.

Reads the joint press release: "'A critical part of The Chernin Group's strategy has been our significant focus on the online video industry, and joining forces with AT&T only further underscores our strategic commitment in this area as operators, investors and programmers,' said Peter Chernin, Chairman and CEO, The Chernin Group. 'Consumers are increasingly viewing video content on their phones, tablets, computers, game consoles and connected TVs on mobile and broadband networks. AT&T's massive reach on those platforms across mobile and broadband and their commitment to the online video space make them the perfect fit for this venture with us.'"



There will certainly be more to come about the venture, especially because it is unclear what content AT&T is looking to offer, and what kind of business model will be employed.