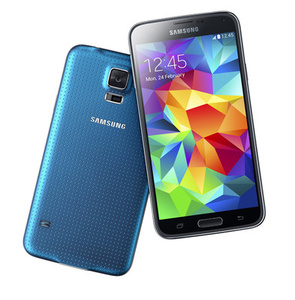 Unlucky owners of Samsung's shiny new Galaxy S5 have reported a major problem with the device, which renders the 16 megapixel camera disabled.
As usual, the first reports of the flaw emerged on Internet forums and social media and all seem to be the same story, including a message being displayed on the device reading: "Warning: Camera Failed." After receiving the error, the Galaxy S5 camera is disabled permanently. DIY solutions, such as flashing new software, have failed to fix the problem.
Owners have been taking their phones back to stores and have, in cases, received replacement devices to rectify the problem.
"Samsung is committed to providing the best experience for customers. We have learned that a limited number of Galaxy S 5 devices may have an issue that causes 'Camera Failure' pop-up error message. We ask that customers affected call 1-888-987-4357 or visit their carrier for service under Samsung's standard limited warranty," Samsung said in a statement obtained by
Droid-Life
.
Verizon Wireless has acknowledged the issue and urged affected customers to get in touch.
Galaxy S5 customers who see "Warning: Camera Failed" please contact @VZWsupport & we'll work to resolve it, including replacing the device.

-- Verizon Wireless (@VZWnews) April 25, 2014
Sources and Recommended Reading:
Samsung Acknowledges Galaxy S5 "Camera Failed" Issue: www.droid-life.com